Recently vRLI Cloud just launched there June release. It includes several great enhancements. In this blog, I will try to describe the same
vRealize Log Insight On-Premise Collector
Enhanced Onboarding Experience
Improved Contextual Error Messages
vRealize Log Insight On-Premise Collector
Starting with Onprem vRLI 8.8 you can directly forward logs to vRLI Cloud without requiring Cloud Proxy via vRealize Log Insight On-prem Collector which runs as a part of the vRealize Log Insight on-premise installation. You will need to enable Cloud Forwarding by providing URL & API Key
Once the cloud forwarding is enabled you will be able to manage the Onprem Collector from vRLI Cloud UI as well.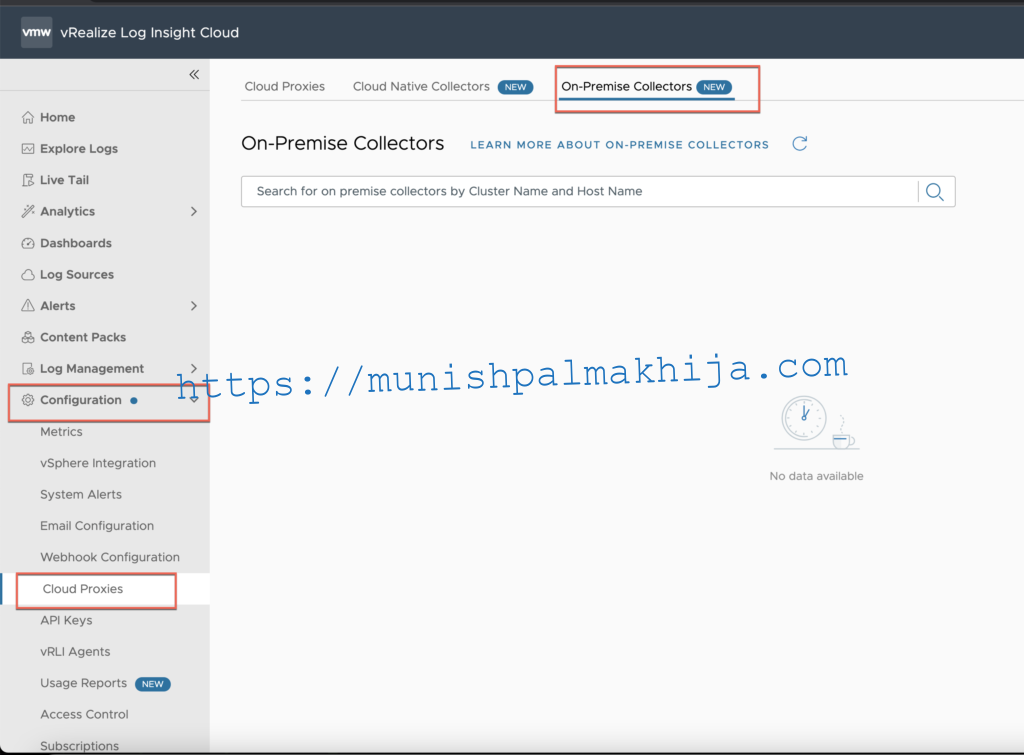 For more details on all the various options, you can refer to the vRLI documentation
This simplifies the integration between Onprem LI & vRLI Cloud and gives customers Hybrid Cloud experience. This is just starting of more to come.
Enchanced Onboarding Experience of vRealize Log Insight Cloud
As part of the enhanced onboarding experience, we are introducing the Knowledge Hub. It is a repository of in-product guides that provide step-by-step walkthroughs to configure various
features,
video
config, and
blog resources, and release notes.
For e.g You can follow step by step guide to get logs from native Public Cloud services like AWS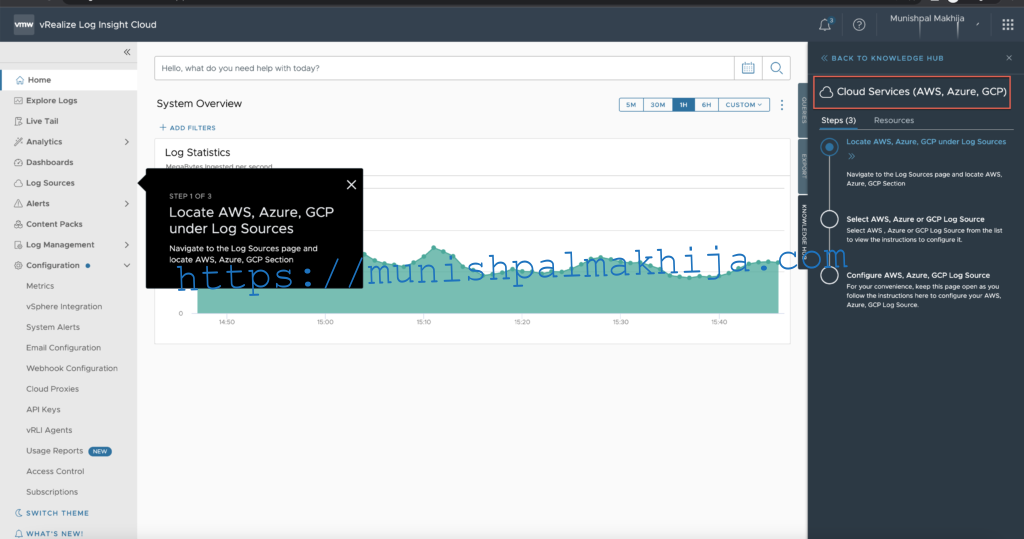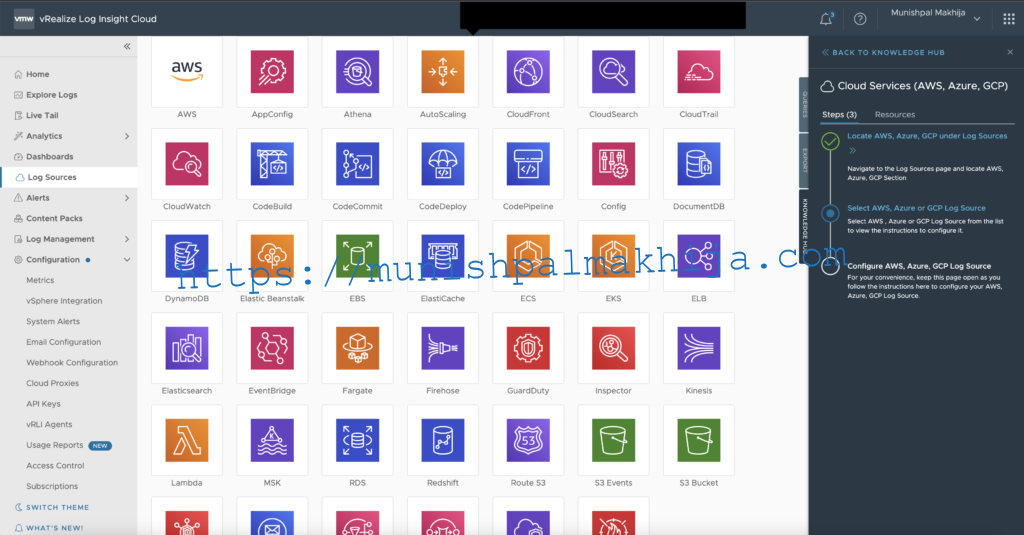 Improved Contextual Error Messages
Last but not the least Product pages such as Dashboards, Alerts, Subscriptions, vSphere Integration, Log Forwarding, and others are now improved with contextual error and trace references. This helps customers to be able to self troubleshoot the config issues without needing support from anyone.
Try out vRealize Log Insight Cloud
If you're not already using vRealize Log Insight Cloud, check out our free 30-daytrial. To learn more about how to use Log Insight Cloud, please check out
Related Articles